Strategic Skills and Employment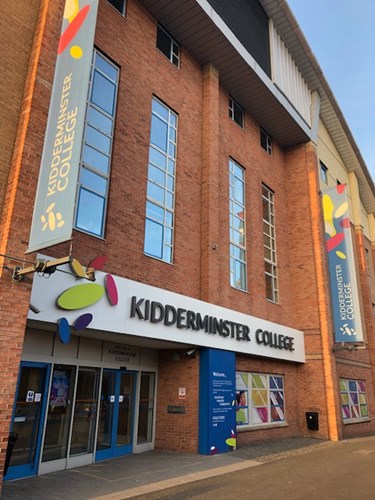 The North Worcestershire Employment and Skills Board, led by NWedR,  is made up of local business leaders and public sector partners with the objective of raising skills levels, ensuring synergy between business and local government, training providers and schools. For more information on strategic skills and employment please contact us.
North Worcestershire has a highly skilled workforce which can meet the needs of businesses looking to grow or move into the area.  More than 30% of the economically active population aged 16 to 64 is qualified to NVQ4 + level.  There are several further education institutions across North Worcestershire with well respected Universities within a 30 minute drive.
Excellent talent pool
North Worcestershire employers have excellent access to the large skilled labour pool of the wider West Midlands area, taking advantage of good transport networks and strong economic and labour market relationships with surrounding areas such as Birmingham & Solihull, the Black Country, Herefordshire, Warwickshire and Worcestershire.
Further Education
There are three colleges of further education located in North Worcestershire.
Higher Education
North Worcestershire is also within easy reach of a number of world-class universities, including the University of Worcester, University of Wolverhampton, University of Warwick and the University of Birmingham, Aston University and Business School.  The University of Oxford is just over an hour away by car.
Training Centres
The Engineering Centre of Excellence in Arrow Road, Redditch run by specialist training provider, Midland Group Training Services (MGTS) provides a dedicated local facility to ensure that young people within the area can be trained to provide the engineering skills that local companies require.
Opening Doors To Business
The innovative Opening Doors to Business scheme is now flourishing in Wyre Forest and Redditch and has been introduced in Bromsgrove.
Find out about how the scheme rolled out in 2016 and 2017 in Wyre Forest and in Redditch 2018. Watch the supporting videos made by Redditch based Frog Films below:

In Redditch, Opening Doors to Business is running as a rolling programme throughout the year.  Schools and businesses are asked to enrol online which provides step by step guidance of how get involved as a business and as school.
Head over to their website or Get in touch by email with Andrew Bywater if you would like to discuss your own Opening Doors to Business visit.
Creating our Future Workforce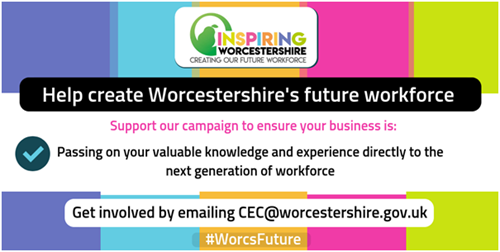 Worcestershire Local Enterprise Partnership (LEP) in conjunction with Worcestershire County Council has launched a call to action for Worcestershire business leaders - 'Creating our Future Workforce'. The campaign aims to reduce our county's skills gap and raise awareness of the employment opportunities in Worcestershire. Read the full story on Creating our Future Workshops.
Connect with us
Stay up to date and ahead of the game with our newsletters, social media and news.