Welcome to the North Worcestershire Ambassadors Directory.  Our Ambassadors are committed to promoting North Worcestershire as the natural environment for business and are spreading the word to encourage other business leaders to invest here.
Many of our Ambassadors are also Business Buddies – they have a connect button next to their profile.  Being a Business Buddy means they will offer a 1-4-1  (one hour for one business) mentoring session to a business owner in North Worcestershire.  This is the only commitment that the Business Buddy scheme requires and we trust that all parties will respect and appreciate the spirit in which this is offered.  NWedR facilitates the Business Buddy connection and will suggest a convenient meeting room location for the 1-4-1.
If you wish to request 1-4-1, please select an Ambassador in the directory. Make sure they have a connect button next to their profile. Click on the connect button and complete the request form and submit to the NWedR team who will make the connection on your behalf.
Ambassador
Jane Doyle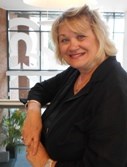 Jane is a highly experienced communications and engagement professional having practised in both the private and public sectors. Jane's expertise is in strategic communications for SMEs and large complex organisations and she has a particular interest in internal communications and key stakeholder engagement.
Jane is Communications & Engagement Officer for NWedR.  She is a North Worcestershire Ambassador and Business Buddy.
Connect with us
Stay up to date and ahead of the game with our newsletters, social media and news.