Join free family celebration of Birmingham 2022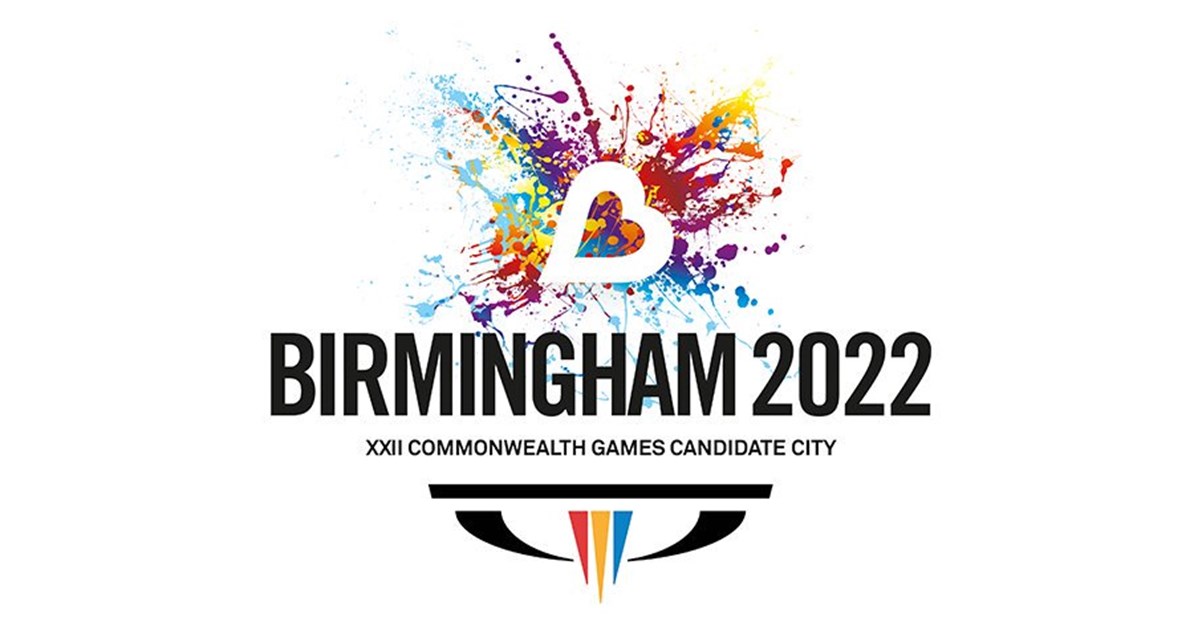 With three years to go until the Commonwealth Games, Birmingham 2022 is marking this momentous milestone in the countdown to what will be a once-in-a-lifetime event, by hosting the Commonwealth Social, a free family friendly public celebration on Saturday 27 July 2019 from 12:00 – 19:00.
Taking place in Birmingham's recently redeveloped Centenary Square, the Commonwealth Social will be a fabulous festival of sport, culture and food with the people of the West Midlands at its heart, celebrating everything that makes this vibrant region special.
The Commonwealth Social is an opportunity for local people to join in the celebration of the upcoming Games, which will provide a unique opportunity to put the city and the region on a global stage. There will also be a first glimpse of the new Birmingham 2022 look and feel, which has been created by working closely with communities from across the West Midlands, to create something that is truly representative of the region and its people.
Communal dining tables in the centre of the square will encourage visitors to pull up a chair and sit alongside their neighbours, international athletes, DJs, local community leaders, tastemakers from the region, local celebrities and those working to make the Games possible, and bring together the community to put their stamp on the Games in the way that only Birmingham can.
Attendees can expect to be wowed by pop-up performances from regional talent including dance groups, brass bands, choirs and world DJ sets. Local street food traders from Digbeth Dining Club will provide an exciting range of cuisine from across the Commonwealth, including Caribbean, Mauritian, Indian and British, encouraging local people to enjoy exciting new flavours from around the world. Each trader will also offer a special dish with £1 of its proceeds going to Foodinate, a not-for-profit organisation working to end local hunger. Foodinate forms partnerships with restaurants, venues and charities to provide meals to local people in need, and has provided over 100,000 free meals so far.
The day will play host to a number of sports demonstrations including 3X3 wheelchair basketball and much more. Team England athletes from the region and beyond will be in attendance to join in the celebration and mingle with local people.
Birmingham 2022's Common Ground project, which has been connecting communities across the West Midlands by inviting them to have a conversation about the Games and how Birmingham 2022 can benefit their community, will conclude at the Commonwealth Social with the reveal of an artwork that draws upon the thoughts, ideas and experiences of the communities that Common Ground has visited.
The innovative art-led research project will visit locations across the West Midlands throughout July, speaking to local people to better understand how the Games can make a positive impact for them and their community. Each Common Ground event will produce an artwork drawn live by local illustrators Ruth Porter and Harley Davison, which serves as a visual interpretation of the conversations with the community. Those people who participate in Common Ground will be invited to the Commonwealth Social for the reveal of the resulting artworks.
Please do come along with your family and friends and celebrate this milestone with us!
Connect with us
Stay up to date and ahead of the game with our newsletters, social media and news.