ReWyre celebrates 10 years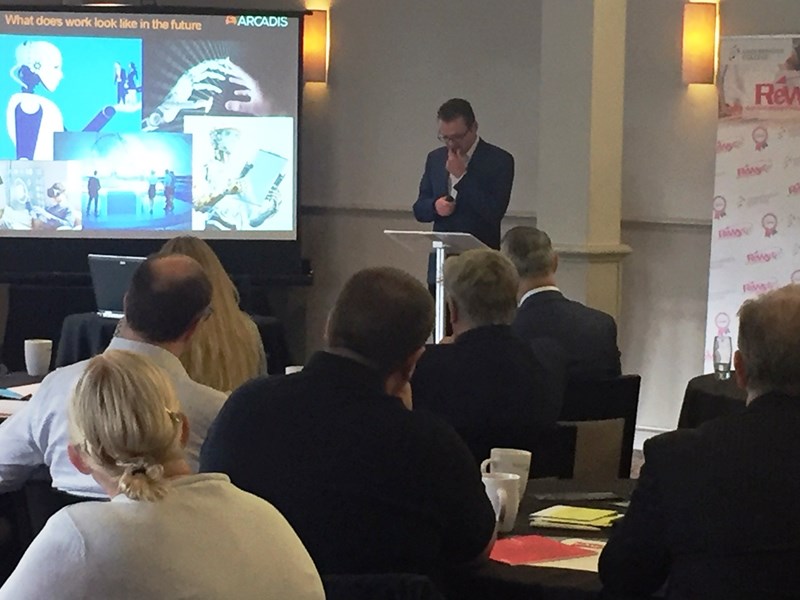 Business leaders celebrated 10 years of regeneration across the Wyre Forest area at a breakfast event hosted by NWedR on behalf of Wyre Forest District Council at Hogarths Stone Manor this month.
More than 50 professionals from a range of business sectors heard about completed regeneration projects in and around Kidderminster and found out about work in progress and future initiatives to regenerate and boost the local economy.
Presentations included a video from the original launch of ReWyre – a prospectus for regenerating Kidderminster – from 10 years ago. It featured a vision for the town centre, Bromsgrove and Worcester Street, Weavers Wharf, Comberton Hill and 'The Beet' – the area now known as Silverwoods.
Mike Parker, Corporate Director Economic Prosperity and Place at Wyre Forest District Council said
"We are always looking forward but sometimes it's good to look back and see how far we have come and see what we've achieved. 
"The original ReWyre prospectus set out visions for Kidderminster town centre and for Silverwoods, amongst others, and it's rewarding to see those coming to fruition. We continue to see works being carried out at Crown House and Worcester Street as well as employment opportunities at the Silverwoods site.
"The new Kidderminster Railway Station is due for completion at the end of the year. The brand new, glass-fronted building will double the size of the original and will be much better equipped to deal with the nearly two million passengers that use the station each year, a number that is set to increase – already making it the second busiest station in the county.
Over the next ten years we will be focused on improvements to our town centres, connectivity – road rail and digital, tourism and heritage, skills, housing and growing businesses."
Neil Morris, Chairman of ReWyre and Director of OGL Computer said,
"As part of the vision of the ReWyre Boards, we have focused on developing skills and talent in Wyre Forest. We now have an established scheme for educating young people about the local businesses and organisations and what they do through the Opening Doors to Business Scheme.  Nearly 20 Local organisations including Avensys, Beakbane, Community Housing Group, Hogarths Stone Manor, Wyre Forest District Council, West Mercia Police and OGL Computer all open their doors to young people from the local high schools to see what happens on a day to day basis."
"We will continue to promote local opportunities to young people with a view to nurturing and retaining local talent. The ReWyre focus remains on regeneration and improvement underpinned by a strong business economy to ensure Wyre Forest is an attractive place to live and work."
The key speaker at the event was Simon Marks, City Executive at Arcadis Birmingham. Simon's presentation was on the importance of place in driving economic growth. Simon said
"Places impact on the quality of people's lives – whatever the scale, a garden, a park, a building, a city. We know that people and communities thrive when the space in which they live, work, learn and play is designed, managed and evolves to meet their needs and inspire their everyday activity."
To conclude the event Simon cited a range of examples of outstanding places to live and work – all within Birmingham and the surrounding areas. He highlighted the changing status of the high street in our communities and stressed the importance of mobility and accessibility for everyone. A vision of the workplace and workforce of the future stressed the importance of flexibility and adaptability for workers – and the importance of keeping pace with technology.
Read more information about ReWyre and current regeneration projects in Wyre Forest visit our Wyre Forest Regeneration page.
Connect with us
Stay up to date and ahead of the game with our newsletters, social media and news.