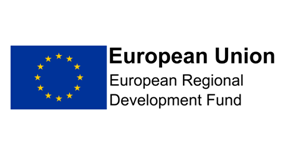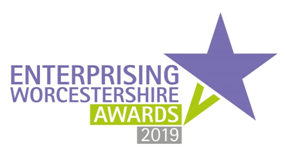 Enterprising Worcestershire are thrilled to announce the shortlist for their 2019 Awards. Taking place on the 18 September at Hogarth's Stone Manor, the awards will be a celebration of the thriving start-up and growing businesses that have accessed support through the ERDF-funded Worcestershire County Council programme in the last two years.
The awards recognise various areas of business success through the different categories and each business that has been shortlisted has demonstrated the hard work, determination, passion and strategy to start or grow their business.
Introducing the finalists…
Best High Growth Business
This award seeks to showcase businesses that have accessed support specifically through the "High Growth" element of Enterprising Worcestershire and therefore have overcome any key early stage barriers and developed a solid foundation in order to fulfil their rapid growth potential.
Acorn Polish & Floor Repairs Ltd
Baxter Williams
Ecrubox Digital
Sandsliders
The Strive Group
Best Start-Up Business
This award seeks to showcase start-up businesses that have been trading for less than 2 years and have demonstrated their foundations for success and future potential.
Andy@Eazi-apps
Brodrick's Podiatry
Candice Pearson PR
Chill Your Beans
Confidence Caffe
Custom Training
Daisy's Doggy Deli
Flow Holistic Therapy
Go2Wellbeing
Ignis Group Limited
Indegu Ltd
It Doesn't Have to Cost the Earth Ltd
Jackson Family Funeral Directors
Kaz & Annie's Ceramics and More...
Luckrafts Cakes
Paige Elizabeth
Real World Consultancy
Technical BIM Studio
The INDI COFFEE Box
The Mane Bar
The Strive Group
Worcester Weight Loss Centre
Best Growth Business
This award seeks to showcase an established business that has been trading for 2-5 years and has the vision and strategy to achieve growth.
Beach Art Glass
Hill HR Consultancy
James Silvanus Films
Pebbles Education Consultancy Ltd
The Christmas Decorators
The Wildmore Group Ltd
Most Innovative Business
This award seeks to showcase businesses that have demonstrated innovation in any aspect of their business.
Air Bourne Drones Limited
BonnyBox
Craftibeer Limited
Equal Vision CIC Ltd
Herlig Marles
Milford Research and Consultancy Limited
Enterprising Worcestershire Programme Manager Samantha Preece said:
"The awards event will be a fantastic opportunity to showcase the array of thriving businesses we have within the county. All the finalists have demonstrated incredible passion and dedication in starting and growing their business, and we look forward to announcing our winners."
Enterprising Worcestershire is a business start-up and early stage support programme operated and part funded by Worcestershire County Council in partnership with Worcestershire's six District Councils and match funded by the European Regional Development Fund (ERDF).
The programme supports start-up and early stage businesses through a combination of one-to-one support and workshops, covering topics from market research and business planning to social media and legal essentials. Eligible businesses may also be able to access grant funding through the programme to purchase new equipment or develop their online presence.
Start-ups and early stage businesses in the region who would like to find out more about the support available can email Sam Preece. More information about the Enterprising Worcestershire programme can also be found on the Worcestershire Business Central website.l
Connect with us
Stay up to date and ahead of the game with our newsletters, social media and news.