Hogarths Stone Manor Hotel enjoys fifth Birthday.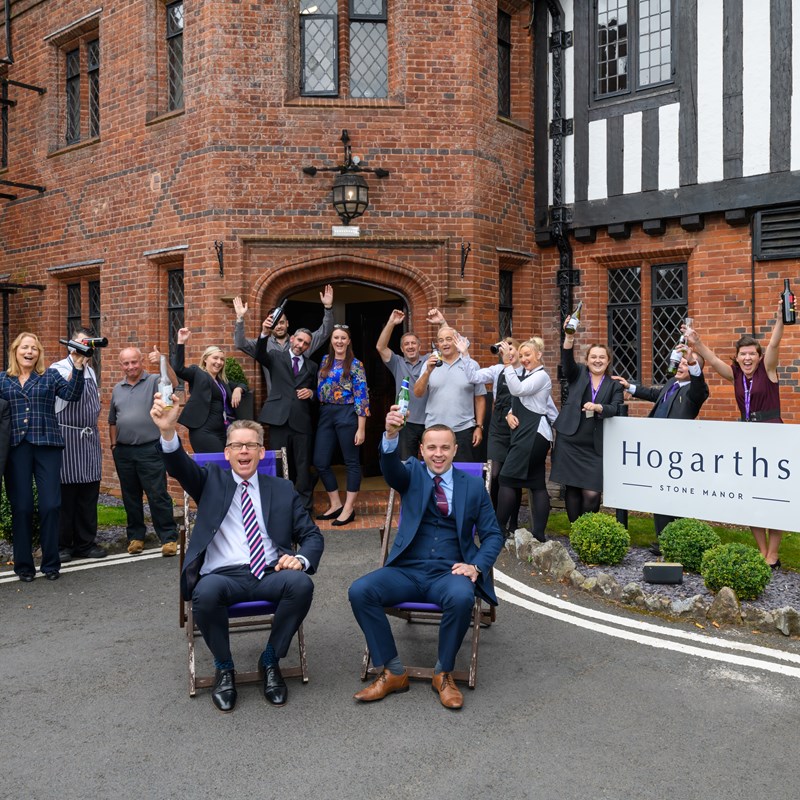 Hogarths Stone Manor Hotel enjoys fifth Birthday.
February 23 marks fifth anniversary of Hogarths taking over Stone Manor Hotel.
Helena and Andy Hogarth purchased the hotel having operated Hogarths Solihull for 11 years previously.  Helena had visited Stone Manor as a child with her Grand-Parents.
What followed was a £2.5m refurbishment encompassing all areas of the hotel and restoring a hotel with significant local following to its former glory.
In the five years that have followed Hogarths Stone Manor has welcomed back loyal guests, staged international conferences, family celebrations and weddings, supported local charities and employed many local people on part-time, full-time and apprenticeship jobs.
To celebrate their fifth birthday, Hogarths Stone Manor, have rebranded.  A new look logo and colour scheme has been adopted across both hotels representing the growth and regeneration of the hotels, and the relationship between the hotel team, it's customers and the local community.
The Hogarths team can be seen celebrating their birthday and toasting the future.
get in touch
NWedR
0845 601 5953
If you have a specific enquiry you can contact one of the team.