Bromsgrove entrepreneurs launch national online shopping site to help small businesses sell fresh food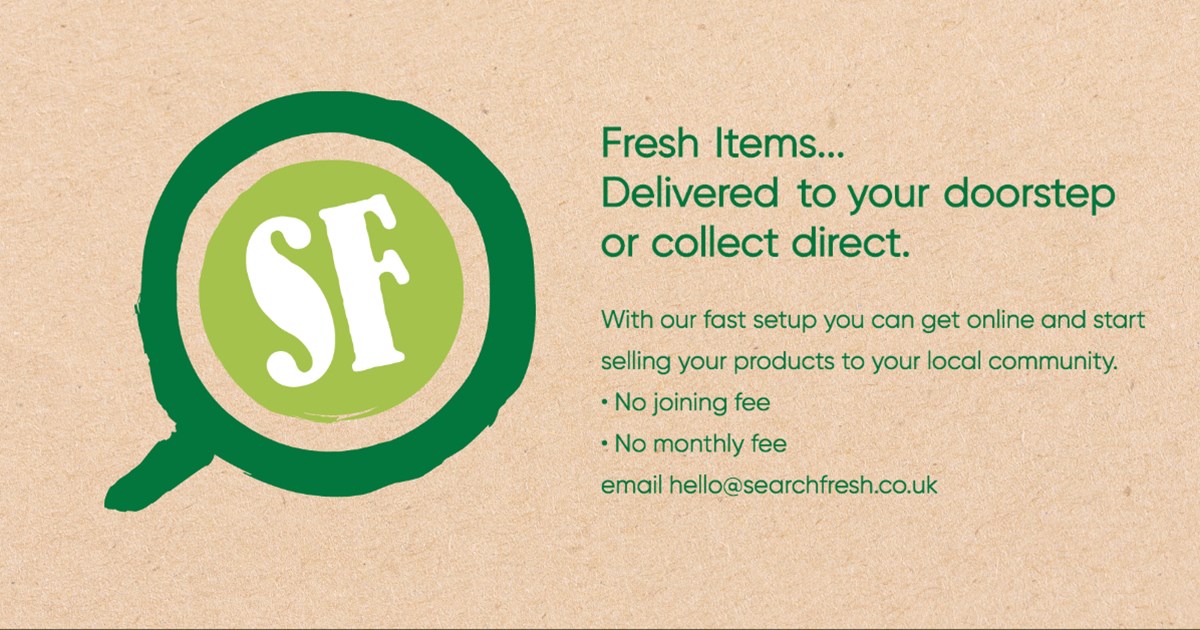 To boost business for those that don't usually do online sales, a local marketing company has launched a national shopping platform – www.searchfresh.co.uk.
Search Fresh will enable shoppers to find sellers in their area and order direct for click and collect or book a delivery. Top of Form
Co-founded by Gary Mawhinney from Platform 81 in Bromsgrove, Search Fresh is inviting small businesses to join the new website for the opportunity to sell produce online.
Gary said
"We have all seen the innovative way that pubs and restaurants and cafes are adapting their businesses in wake of the UK's Covid-19 lockdown.  We all have to find new ways to operate so we can go forward and flourish.  
"Customers are seeing the expanding opportunity to shop for fresh, locally produced food online. We can now have our favourite products delivered to our front door without the need for travelling or queuing at the supermarket.  We thought that now is exactly the right time to create a platform for all the fantastic food producers as a way for them to connect and do business with their customers – and maybe widen their reach across the country.
"We have recently launched Search Fresh and want to encourage suppliers to register with us to join in the revolution of online fresh food shopping. The site is designed for businesses who do not have their own website or for those who don't want the expensive running costs of their own online platform.
"The online service will be free with no monthly fee - businesses will pay the 10% commission fee following a shopper purchase.
Gary said
"The platform gives shoppers the convenience they look for in buying online, while enabling them to shop local and support businesses in their community.
get in touch
NWedR
0845 601 5953
If you have a specific enquiry you can contact one of the team.