Kidderminster celebrating Levelling Up announcement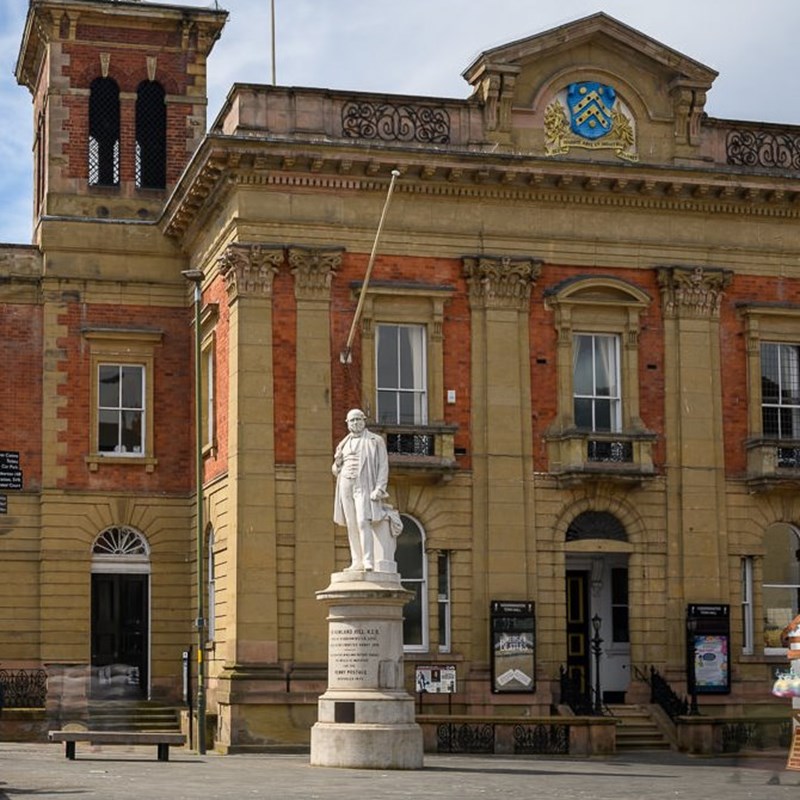 Proposals set to regenerate cultural and heritage sites in Kidderminster have been awarded by the Government's Levelling Up Fund.
The regeneration proposal submitted in July by North Worcestershire Economic Development Regeneration, on behalf of Wyre Forest District Council, will see a further £17.9m invested into three key projects in Kidderminster Town Centre.
The first project is to refurbish Kidderminster Town Hall in partnership with Kidderminster Town Council. The Town Hall is a key town centre heritage asset, a cultural space and events venue.
The second project is to bring back into use an empty listed heritage building in the heart of town, and thirdly to create a new walking and cycle pathway along the canal towpath in partnership with Worcestershire County Council - linking the heritage and natural assets with Kidderminster town centre.
This investment will complement high priority projects already underway in Kidderminster. The town successfully secured £20.5m of grant funding through the Future High Streets Fund – awarded in December 2020.
Councillor Helen Dyke, Leader of Wyre Forest District Council said
"We are absolutely delighted to be awarded this funding which will transform Kidderminster Town Hall and the Piano Building for the benefit of future generations. It will also improve connections around the centre of town and make it more accessible for all."
Councillor David Ross Leader of Kidderminster town Council said
"We are delighted to have worked with the District Council on this initiative. It will result in a fantastic new Town Hall for our community." 
get in touch
NWedR
0845 601 5953
If you have a specific enquiry you can contact one of the team.